Darryl's Discoveries
These Specimens are Limited-Time/Limited Quantity
Welcome to my collection of unique plants from the remote corners of our nurseries. I regularly stumble upon some amazing finds – specimens you've probably not seen before, and won't find anywhere else. I'm excited to share my discoveries.
Don't take too long to decide which you want – these beauties go quickly, and they are first-come first-served. We're constantly adding new plants, so check back each week to see what's new.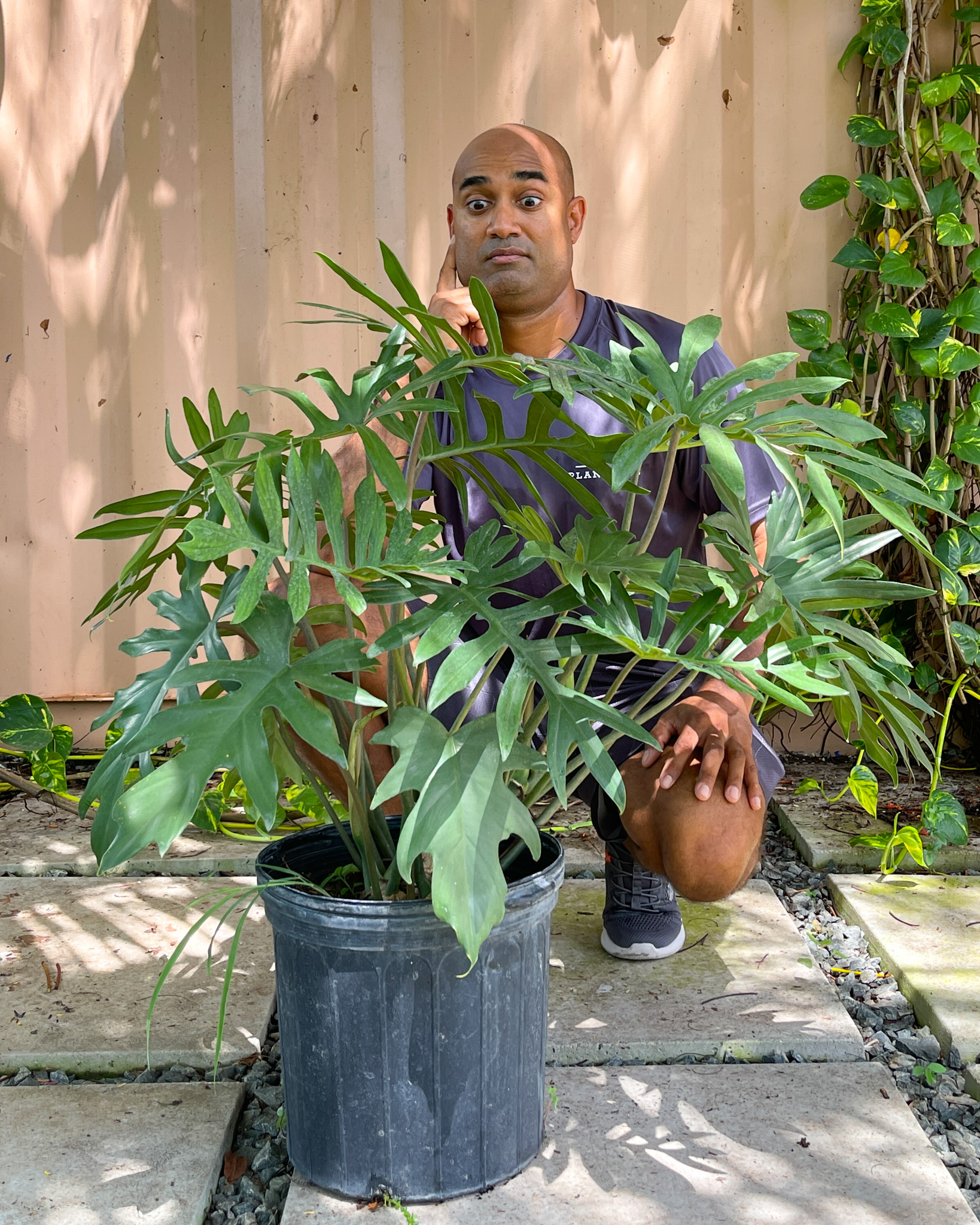 Philodendron Mayoi
These vining philodendrons are native to the Brazilian rainforests. Philodendron Mayoi (or Philodendron Tahiti as they're often called), are sought after for their exotic vibe and large, arching leaves. They make great beginner plants because they're so easy to care for and are relatively pest free. Just keep an eye out for the usual suspects such as thrips. Although it can tolerate a couple hours of direct sunlight, they do best in bright, indirect light. Philodendron Mayoi is considered fairly rare and are usually sold as small plants. I've got 6 large specimens for those of you looking for instant impact or mothers for propagation.
Qty Available: SOLD OUT
Size: Approx. 36" tall x 30" wide in 14" Pots
$

185.00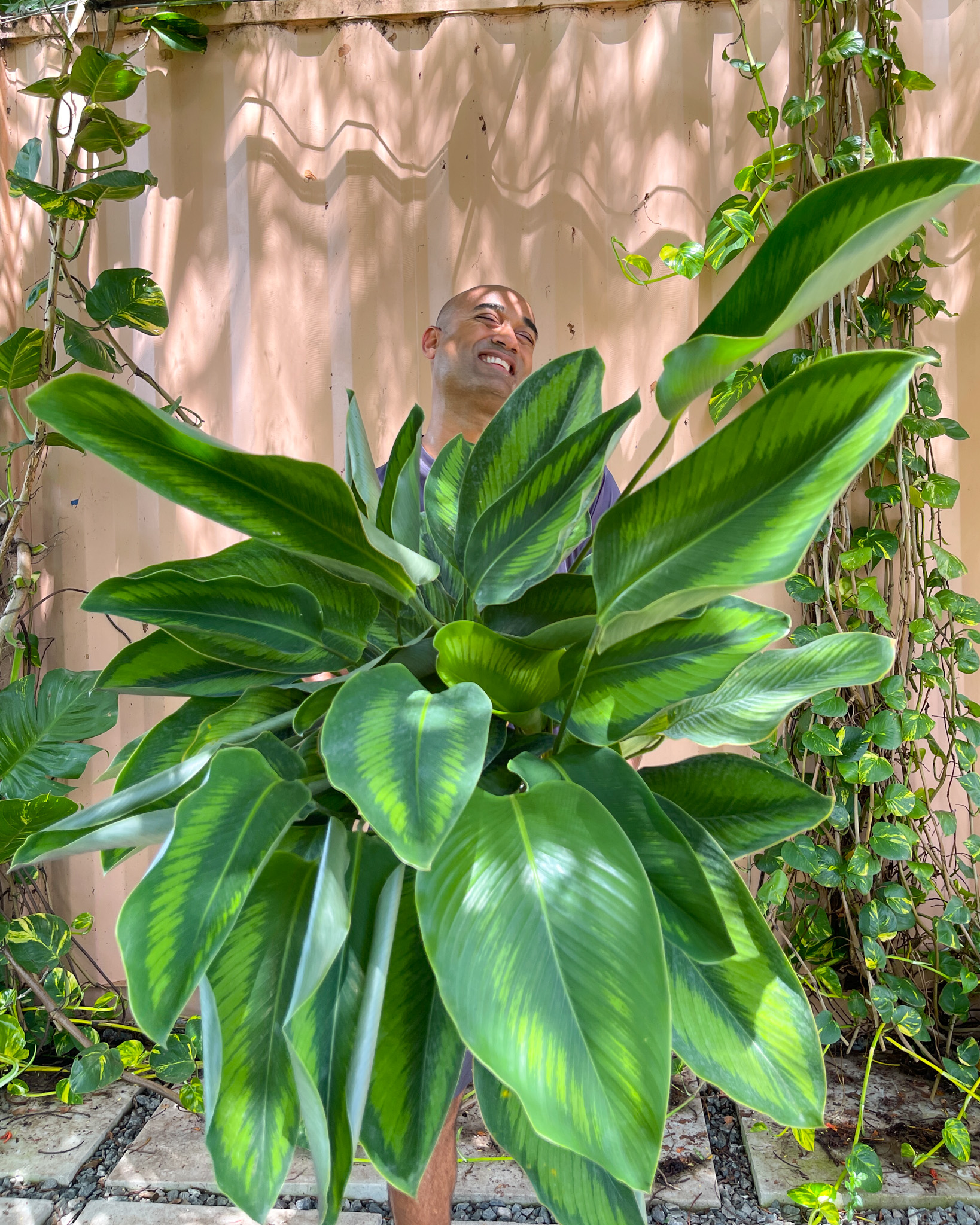 Oversized Calathea Beauty Star
Want a nice, fully grown calathea without having to wait for it to grow (and possibly kill it in the process)? Then grab one of these beautiful Calathea Beauty Star plants at a great price. The tall reddish stems end with elegant striped leaves. The undersides of those leaves usually have a beautiful light burgundy color. These plants typically to about 3ft tall, making these are full-sized specimens!
Qty Available: SOLD OUT
Size: Approx. 42" tall x 36" wide in a 14" pot
$

80.00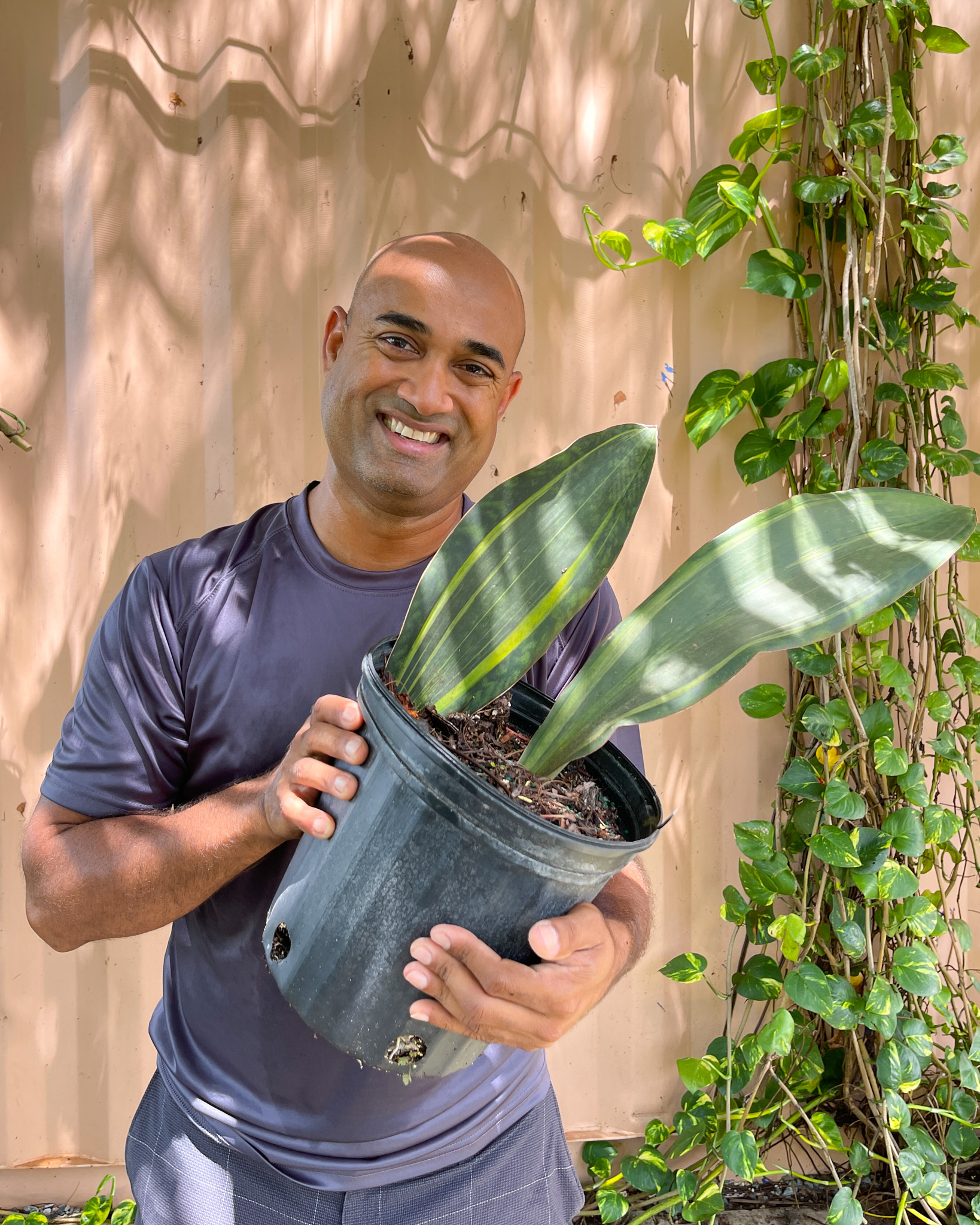 Variegated Whale Fin Sansevieria
Nicknamed the Whale Fin, the Sansevieria Masoniana features uniquely shaped paddle-like leaves. Though slow growing, the Whale Fin can reach a truly impressive size compared to other members of the genus. This rare form of the popular Whale Fin Sansevieria is defined by yellow stripes of varying thicknesses and intensities. You usually find them selling as single leaf cuttings, but our plants are fully rooted and full with 2-3 leaves.
Qty Available: SOLD OUT
Size: 10" Pots
$

80.00
Want early access to PlantVine promotions like Darryl's Discoveries, Luis' Picks and more? Subscribe to our newsletter to receive emails that let you shop these specials before they go on sale to the public.
Join Darryl's Exclusive Email List!
Sign up to get notified via email as Darryl adds new rare finds to his collection.